2023 Reading Goals and the Book Challenge
Recently, my son issued me a challenge and a new reading goal: to keep track of all the books I read in 2023. I am set to win this challenge.
Tracking 3 ways
My 3 favorite ways to track anything are all analog.
Making lists.
Using bullet journal trackers.
Using spreadsheets.
Because I'm not sure which of these is the best for book tracking, I will start with all three methods. I have a feeling that each method has its strong points.
* Disclosure: This post contains affiliate links, meaning that if you make a purchase after clicking through, SelfEducatingFamily will receive a small commission at no extra cost to you.
My List to track my reading goals
This is my list. I'll try to make it a bit fancy to hold my interest.
Note: I have a section for books that I have abandoned for various reasons. When I abandon a book, it doesn't mean that it was terrible, necessarily. Sometimes mood or timing just doesn't work and I often return to titles again at another time. Sometimes, I just have to return it to the library because it's due!
Currently Reading
The Theory of Educational Sloyd (re-read)
The Sloyd System of Woodworking
Mother Culture, p 65
The Crafty Gardener
Natural Medicine
Making Classic Toys that Teach
The Art of Chinese Paper Folding for Young and Old #6
Why Don't Students Like School?
Survival Mom
Marie Antoinette and her Son
Wild Swans
The Bloated Belly Whisperer
Why We Get Sick
The Perfect Loaf
The Gratitude Project
Toxic Superfoods
The Infographic Guide to Grammar
Basic Illustrated Medicinal Plants
King Lear
0
+
Reviews of Books Read in 2023
Abandoned
D'Aulaire's Book of Norse Myths (it's a Caldecott winner from 1967 and I wanted to look at the illustrations, but I didn't want to read it)
Prescription for Natural Cures (I skimmed this. It's a great reference resource to put on your shelf, but not exactly a read-through from cover to cover unless you are a professional healer. I bought an inexpensive used copy to keep of the older edition.)
Touch for Health: A Practical Guide to Health with Acupressure and Massage (I read half before I had to send it back to the library. It's about applied kinesiology and a bit more advanced than where I am.)
Leonardo DaVinci. (Large and comprehensive volume that includes DaVinci's complete works. I wanted to just look at the pictures, which I did.)
The Healing Intelligence of Essential Oils (very good book if you want the science of essential oils. It was simply too detailed for my purposes.)
Essential Oils Natural Remedies (Very comprehensive resource for ailments and remedies including Mud Fever and Ringworm. A bit to specific for what I want)
Master Recipes from the Herbal Apothecary (Looks good, but no time to read it, so it goes back to the Library.)
The Crafty Gardener (Looks pretty good, I just didn't get time to read it and it is due at the Library.)
The Garden Refresh: How to Give Your Yard Big Impact on a Small Budget (Lovely photos and ideas, but "small budget" apparently means more to the author than me. The small chapter on reusing materials like pallets was too small. So I skimmed through it, and sent it back to the Library.)
The First Book of the Great Musicians: Not enough time!
Gardening with Less Water: Not enough time, so back to the library it goes!
Bullet Journal
I use a bullet journal for planning. But I also keep lists in it. I will add a page for tracking more detail about the books I've read.
Have you ever seen some of the amazing bullet journal spreads for book trackers? I've listed a number of them on the book tracker article that prompted this list. One of my favorite graphics to track books is a "bookshelf" page. I use one for the books of the Bible that I read. I fill in the titles as I complete each book. Coming soon: a picture is worth a thousand words…
I will probably just start with a simple book log of title, author and date read. Like this free printable that I made for you.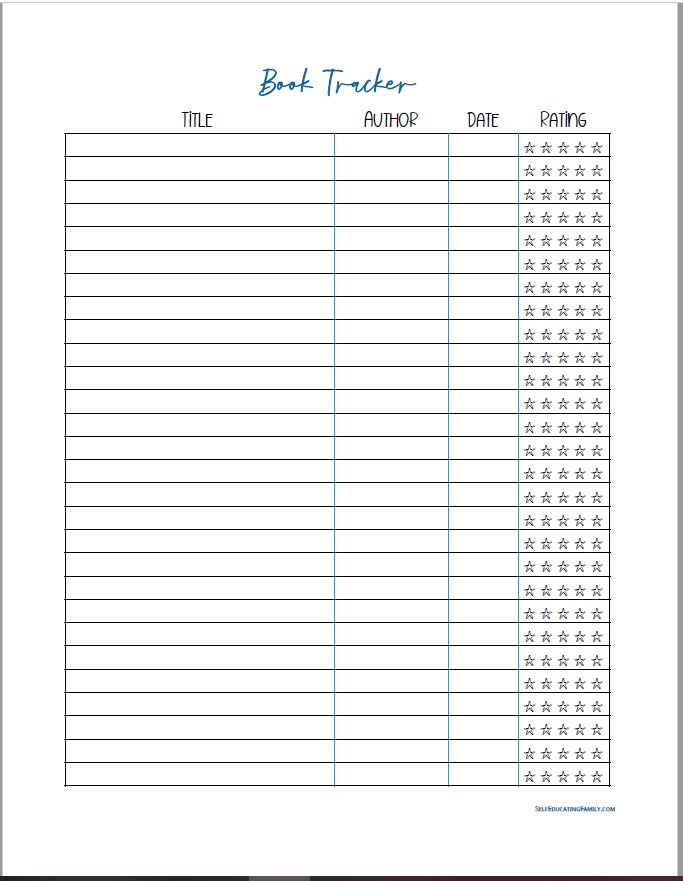 Work in Progress
This is a work in progress. So, I'm posting it at the beginning of the year in order to have some accountability with myself.
Here are reviews of the books read each month:
If you'd like some other ideas on good books to read, here are some ideas: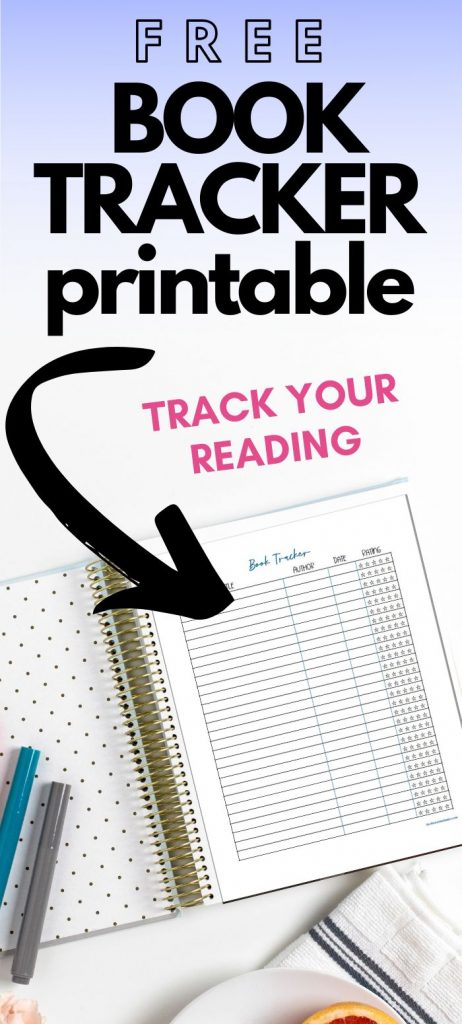 Time left to finish my reading goals!