Homeschooling from Birth?
Our homeschooling journey began when our twins were born. Or possibly before that. Yes, I was that crazy pregnant lady who could be found reading to her stomach, singing to her belly and playing flashlight tag with the ever-expanding lumps that moved around inside.
When did we know we were going to homeschool?
I'm not sure exactly when we decided to homeschool, but I remember noticing that we kind of were homeschooling even when we went to baby play dates at the park. Lessons would spontaneously erupt on how to use the play structures safely. ("DON'T PUSH HIM OFF THAT!!!!") And no, I was not kicked out of that playground due to excessive noise violations.
Preschool at the Playground
Once the decision was made for me to quit my job and stay home with the kids, I did notice the different types of kid/adult pairings at the park. There were the moms who have chosen to stay home, and then all the others. Ok, that's one of those categorizations in the style of the famous math joke: (GEEK ALERT!!!)
Can you homeschool preschool?
The first decision new parents make has to do with preschool.  "Where will you be sending your kids to preschool?"  It feels like this question rushes right in immediately after the "When are you getting married?" and "When are you having children?"  
Seriously, what is the rush? I really enjoyed those babies! Not so much other people's babies, but my own were pretty fun. Or quite possibly, I don't remember a single thing about my own babies, because there were two babies at once and not much sleep was involved. But it must have been somewhat positive since my third son arrived three years later.
Soon after they were born, and I got my first night of decent sleep (wait, that was when they hit high school and became independent learners…)
We Asked "What Kind of Schooling Should Our Kids Get?"
Soon after they were born, and I had nothing better to do than search the Internet for educational theories since I was awake anyway, I started looking into schooling options.
Also, I really didn't want to go back to a full-time job and we had that luxury of me not working. My husband and I, as educated professionals, were becoming more critical of the education system. Sure, there were lots of innovative solutions like charter schools and classical schools starting to appear (this was circa the turn of the century), but on the whole, we felt the education system was pretty much failing.
Also, notice that these educational innovations are SOLUTIONS to … what? A problem, maybe?
Did we want to settle for whatever was out there?
We knew our kids COULD get a decent enough education, but we feared that it would not help them reach their potential. Or worse, we thought it would squelch their love of learning. It shouldn't be "normal" to think that school is horrible or not fun. Learning IS fun. There is so much to learn!
Tip: Don't over-teach
Often, new homeschooler parents over-school.  We try to do too much.  It's like when the baby-sitter Kari in The Incredibles is trying to teach baby Jack-Jack with flashcards and all he wants to do is fly around and blow up the house.  (I think that is a very accurate picture of homeschooling with boys actually!)
Tip: Don't "Lord of the Fly" them either
So I researched various methods of early childhood development philosophies. This was the era of "No Child Left Behind," and I didn't want my children to be left behind.  If I was going to NOT send my kids to preschool, then they had better excel at whatever it was that they should be doing!
Find balance!
And so began an ever-changing journey that continues to this day.
What Types of Homeschooling Have We Tried?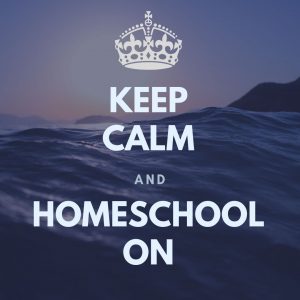 Here's the chronological list of what we've done over the years:
"Five-in-A-Row", and various other unit studies
Montessori at home, with some Waldorf thrown in
"Eclectic" (I think this is code for mish-mash, but includes all the great ideas)
Of course, Math & Science have always had their own curriculums because I love both – with Apologia science until high school and early Saxon math until 2nd grade, then switching over to Singapore math until high school. That's a story in itself!
We settled in with Charlotte Mason for the bulk of the time, and now finally, as they get through college, I think I almost have the methods down.
One key here is having a great support group – but I suppose that is vital for any type of homeschool community that you have! If you can't find one locally, start one. For that matter, if you want to homeschool but need some of the group-like learning that requires other people, like having a speech club. Start a group if you can't find one. Or join an online community.
And don't panic. It will be ok. They will learn even if you don't notice during the day-to-day struggles.
The Take-Away
If I have any take-away from my somewhat zigzagged path, it's this: Watch your kids and see what works. Your family is unique. You will know them best. Give them enough time, and encourage ways that they take the learning upon themselves. Ironically, your job as a parent includes teaching them to be able to teach themselves. If they survive childhood and still love to learn new things, then the world will be open to them.